As nearly 200 countries reach a landmark agreement in Paris on lowering the greenhouse gas emissions that are making our planet increasingly, and dangerously warm, one Champagne house is taking steps to deal with the climate change that has already happened. Taittinger, whose own vineyards are pictured above, has bought 69 acres in Chilham, Kent on which to plant traditional Champagne grapes and make an English sparkling wine under the name Domaine Evremond – after Charles de Saint-Evremond, the high-living 17th-century writer who is believed to have introduced Champagne to the UK.
Meanwhile, in another part of the vineyard, Louis Roederer's chef de cave Jean-Baptiste Lécaillon has decided to make a still red wine from the 2015 harvest of a Pinot Noir vineyard that has been set aside for experimentation for the last decade. Between 3,000 and 4,000 bottles, labelled Coteaux Champenois, will be produced by Lécaillon has not yet decided whether they will be available for sale.
Kent isn't the only place to benefit a little from the amount of climate change that has already occurred, at least. Tuscany had one of the hottest vintages on record this year, with average September and October temperatures the highest in decades, to the delight of Chianti winemakers who had suffered from disease, pests and ripening issues during a wet and gloomy 2014.
From sunshine to the fog of fraud: the pall of lies that Rudy Kurniawan cast over the wine world lifted somewhat with his arrest and imprisonment, and now there is still more light at the end of the tunnel as the US Justice department auctions off his wine collection – many of them with provenance very carefully established. Yet unsurprisingly, buyers are wary: this was, after all, a man who made a fortune counterfeiting expensive wines.
In 2012, in the reassessment that takes place once a decade, Château Angélus was awarded Saint Émilion Premier Grand Cru Classé A status – the area's highest designation, and one held, now, by a mere four Châteaux, of whom Angélus is certainly the most unusual and may well be the most exciting.
Drink the Menu: Restaurants with Great Wine Lists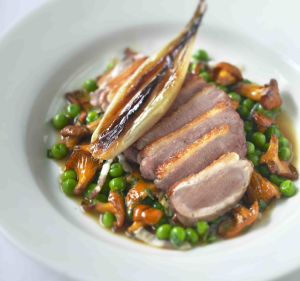 Chez Bruce, London
In a world of glitzy high-end restaurants staffed by the chef whose name is over the door just long enough for them to bag a television show, Bruce Poole stands out. His restaurant, on the edge of Wandsworth Common in less fashionable South London, is quietly tasteful, the food is old-fashioned in quality, if not necessarily in style (there's plenty of local sourcing and the odd Indian or Tuscan touch to supplement the French influence), and the chef is almost always in the kitchen, unless he's over at one of the group's other two restaurants, The Glasshouse, in Kew or La Trompette, in Chiswick. The result is a Michelin-starred restaurant with no pretension – and with a wine list so splendid that many wine professionals cite this, amid stiff competition, as their favourite London restaurant.
---