This summer has been a joyful one in several key wine-growing areas of western Europe, but in Bordeaux, not all the news is entirely good. After a fantastic white harvest, September rain has meant mixed conditions for the region's red grapes – although levels haven't exceeded averages and the vines are healthy, so winemakers are still optimistic for the vintage.
Farther south, there is more to celebrate. In Italy, despite July temperatures that were higher than desirable and a lack of rainfall that led to emergency irrigation in some places, producers from Trentino in the north to Sicily down south say that the harvest is looking good.
As for the northern Rhone, there are no 'ifs' or 'buts' at all this year. 'Everything is perfect', according to Philippe Guigal of the famous Côte-Rôtie winemaking family E Guigal. Philippe's father Marcel says that in 55 vintages, he has never seen one as good as 2015.
It is also a good year for wine writing. In her Financial Times column, renowned critic and Master of Wine Jancis Robinson reflects on the ways the wine world has changed since the original publication of the much-thumbed Oxford Companion to Wine, which she edits, in 1994, and the 4th edition, out this month.
Rioja, the most famous region in Spain, has been producing wine since the 11th century BC – but right now, it's undergoing a revolution, according to Tim Atkin MW. The strict rules of the Consejo, the marketing body, are meeting opposition from small producers who claim the right to market their wines as they see fit – and the outcome will be interesting for Rioja lovers to watch.
Drink the Menu: Restaurants with great wine lists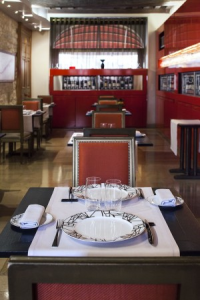 Loiseau des Vignes, Beaune: The restaurants of the great chef Bernard Loiseau have not lost their powers in the 12 years since their founder's untimely suicide; the original Relais Bernard Loiseau at Saulieu retains the 3 Michelin stars the chef was reportedly so afraid of losing. The Beaune outpost has a single star – but an even bigger draw than the food and the quietly fantastic service are the red, shiny cases of Enomatic machines, which allow the adventurous diner to pick from an incredible selection of 70 Burgundies, some very rare, by the glass.
---